Do you have a WordPress issue that is driving you mad?
Trust me when I say that the difference in country/time zone won't even be a concern. I feel like I'm being taken care of 24/7 by the WP Help Buddy team! They are trustworthy, easy to work with, efficient, and innovative.  I'm lucky to have found them and I recommend WP Help Buddy enthusiastically and without hesitation.
My wife Patricia tried WP Help Buddy and was very happy with their work. For this reason, I had no qualms in hiring them. They provided continuous back up support and advice, as well as being punctual and efficient in the tasks I requested. The WP Help Buddy Team is highly knowledgeable in website design and SEO services. No hesitation at all in recommending them!"
The WP Help Buddy team supported me every step of the way in launching my new online program website, sales page and full membership site. Best part of working with them is their reliability and promptness. Having worked with many web design and development companies, I can say that WP Help Buddy has customer service mastered. Their technical work is at such a high standard, and they are always available to help and provide feedback to improve existing ways of working.
I have had the privilege of experiencing one of the finest customer service encounters, and it happened at treffas ( 
www.treffas.com
).

The WP Help Buddy team surpassed my expectations with their exceptional support. Their responsiveness is unparalleled, swiftly addressing any issue that arises. Not only are they incredibly supportive, but their pricing is also reasonable. I would be confident endorsing them to anyone in need of outstanding assistance.

Do you have a WordPress issue that is driving you mad?
Our affordable rates start at 69.00 USD/hour. Once we assess the number of fixes you need and how long it will take, our target goal is to fit it all in one hour's work. If the estimated number of fixes/work will exceed one hour, our dedicated team will inform you ahead of time for the corresponding additional rates.
Tell us what you need fixed. Provide a brief description of the project and service needed (see order form).
Once brief is received, we, your IT buddies, determine the plan of action and cost of fix. You will be contacted within 24 hours.
Once you agree to the service, we start work immediately. Completed fix will be delivered.
We will send a bill for payment. After paying, receipt will be sent via email.
After many years of going through developer after developer, my experience with WP Help Buddy was at first thought, too good to be true, but they listened, implemented and made suggestions to create the site I love and wanted. They were generous with their time and knowledge, and I was amazed at the speed to which they addressed my questions and emails.  No consideration or problem was too difficult and I rapidly had a site that expressed exactly who I am and what I wanted.
Need help with website errors or broken plugins?
WORDPRESS SUPPORT YOU CAN TRUST
We handle your projects professionally with quality service, in a timely manner
Save money and get what you want at a cost that is easy on the pocket. No hidden charges!
Leave your worries aside. Let us envision, create, implement, and execute your ideas for you.
Simply one of the best customer service experiences I have had, anywhere! I love the availability of the WP Help Buddy team, no matter what the problem! Their response time is incredibly quick; they are supportive and reasonably priced. I would refer them to anyone!
WP Help Buddy is the real deal. My website's speed and configuration issues were solved in half a day. Outstanding customer service, great professional skills and 100% efficiency are what you get…and all with very reasonable prices.
Increase website speed, add Opt-in forms and Sales pages …
Q. HOW MUCH TIME DOES IT TAKE TO GET TICKETS RESOLVED?
Our customer service works round the clock 24/7 (365 days), and they are handled first come first serve basis. The instant you submit your ticket, a customer representative is assigned to it. We work hard in resolving all tickets within few hours after receiving any one of them.
Q. DO YOU ONLY SUPPORT WORDPRESS CONCERNS?
Yes. Our tech support team are proficient and highly skilled with anything WordPress. From WordPress CMS, themes, plugines, etc. we can handle your requests and concerns. We can also help you with your WordPress hosting service, set-up, and other related configuration
Q. HOW WILL I COMMUNICATE WITH A CUSTOMER SERVICE REPRESENTATIVE?
Currently, we have a ticketing system where all of your details are entered and it enables you to communicate with a customer representative immediately as needed under the circumstances. You may also reply directly to any ticket you receive via email and your reply will be immediately entered in our ticketing system instantly.
Q. WHAT CAN I EXPECT FIXED FOR THE PRICE OF $69?
We will make sure to handle every request that you may have involving WordPress. One request refers to the specific task you need completed whenever you submit a particular "fix" ticket. Here are a few of the tasks that we can help you with: Fixing Tasks Note : Please note that not all of the fixing services are equal to one "fix". We will still assess the difficulty and time needed for the task you want completed. If it takes longer than the basic fix, we will have to charge you extra.

Increase website speed, add Opt-in forms and Sales pages …
Here's Our Guarantee
Your fix  is 100% Risk Free.  We value our customers, If you're not happy with services for any reason, simply let our friendly support team know (via email) and we'll happily refund your money.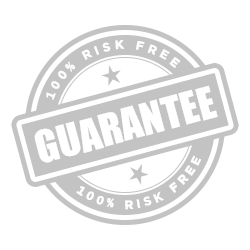 Increase website speed, add Opt-in forms and Sales pages …